Way to Find the Best LMS Web Development Company in the USA for Your Business
By: Nahida Haque / 31 May 2021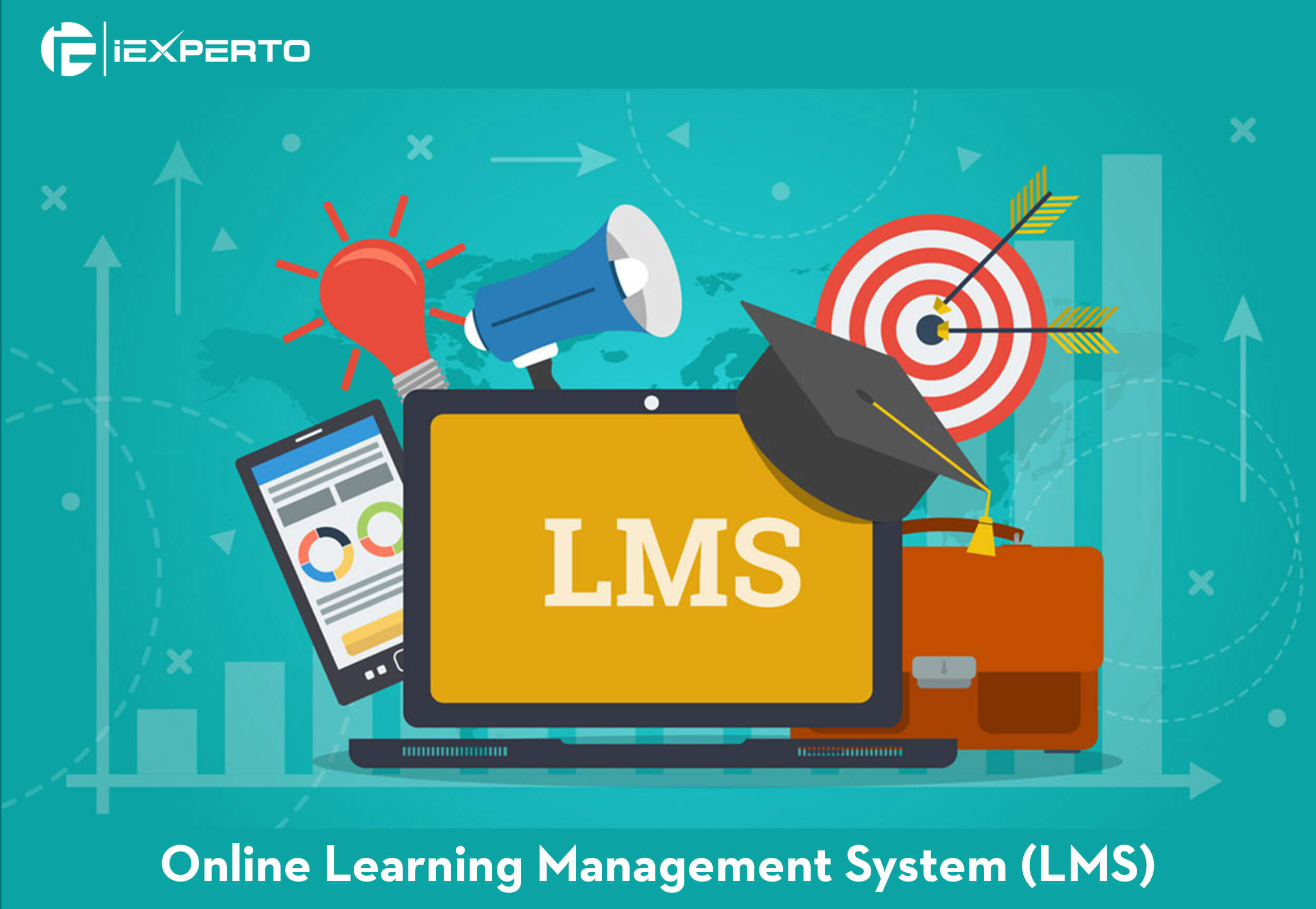 Is employee training a core part of your organization's growth strategy? Are you a university or college handling multiple study programs? Or are you in the business of providing online courses with subscription plans and membership upgrades? Then chances are you need a learning management system (LMS). If you need the Best LMS Web Development Company in the USA, then you're at the right place.
A common misconception surrounding LMS platforms is that they're reserved for educational institutes and their complex needs. But in fact, many organizations that have made learning a priority have embraced learning management tools to gain remarkable efficiencies and cost savings.
Why choose a learning management system for your organization?
An LMS can bring all your training activities onto a single platform. But what exactly does this mean? To understand it better, let's consider all the learning-related challenges typically encountered within an organization.
For trainers, creating courses is a time-consuming process. They'll need to extract information from multiple sources, compare documents to ensure consistency and flow, and format training material. There are plenty of other processes, too, that could unnecessarily eat into their time. These can range from scheduling classes and communicating with learners to evaluating assignments and tracking learner progress.
For organizations, managing, tracking, monitoring, benchmarking, and improving learning activities and processes are critical. And real-time data is essential for all these, so the management can make better decisions. Without effectively engaging their learners and maintaining high-quality standards, their revenue could take a hit. And if their employees and trainers are caught up in time-consuming and repetitive tasks, organizational efficiency could severely suffer. This could directly affect the bottom line, too.
Then there are the learners. Turning up for classroom sessions is not always easy for working professionals with a busy schedule. And holding their focus during a monotonous lecture is even worse.
An LMS is a win-win for everyone.
A learning management system could be the solution to all these challenges. It can help your trainers become more efficient by bringing all their critical functions to a single platform. It can also provide them with lots of tools to make their regular activities simpler and faster.
Moreover, an LMS will give your organization plenty of real-time data to monitor progress, assess performance, and make timely decisions with greater accuracy. It can also help you improve user engagement and monetize your online courses with ease. And your learners will love it too. They can learn on the go and enjoy a more efficient learning experience with features such as gamification and social learning. The bottom line is, an LMS is a win-win for everyone.
Custom LMS development
Now, there are different approaches to learning management system development. One option is to adopt a ready-to-use LMS solution. This means taking an already available product as it is and using it for your learning management needs. This will work great for organizations with basic training requirements or ones that need a system installed in a hurry. It could work out less expensive to acquire and will be faster to adopt. It might also allow customization up to a certain level, so it can better serve your business needs.
Another approach is custom LMS development. This is when LMS development companies build learning management platforms from scratch. Although it might not be for everyone, it presents unique advantages to an organization with complex and specific learning management needs.
With custom eLearning development, you get to hand-pick each of the features and functionality. This means you can integrate specific automation features and gain efficiencies unique to your organization. You can customize reporting functionalities and link your LMS with other content management systems like a CRM or ERP that you've already adopted in your organization. Now, that's personalization at its best.
All these could significantly improve performance and make your LMS much more scalable, so it can grow together with your business. Plus, you get full ownership of your LMS. It will eliminate long-term costs like license fees and royalties.
But keep in mind, whether you should opt for a ready-to-use LMS product or custom LMS development will depend on your business needs. It's important to have a discussion with your LMS web design company, so you're able to determine what will fit you best.
Hiring LMS web development company in USA
Now, if you're ready to set up a learning management system for your organization, you need a reliable partner that provides LMS development services in USA. Choosing the wrong developers could make your investment ineffective. You could get entangled in a long-drawn-out process that saps your energy, time, and money. Without the right expertise and experience, your LMS web design company wouldn't be able to make optimal decisions, bring in the right technologies and tools, or help you make the right choices. In the end, you could potentially inherit a highly inefficient and inflexible learning management system that might leave both your trainers and learners frustrated.
This is why a dependable LMS development company with the right expertise is critical. And that's exactly why our clients partner with us for their WordPress and custom LMS needs.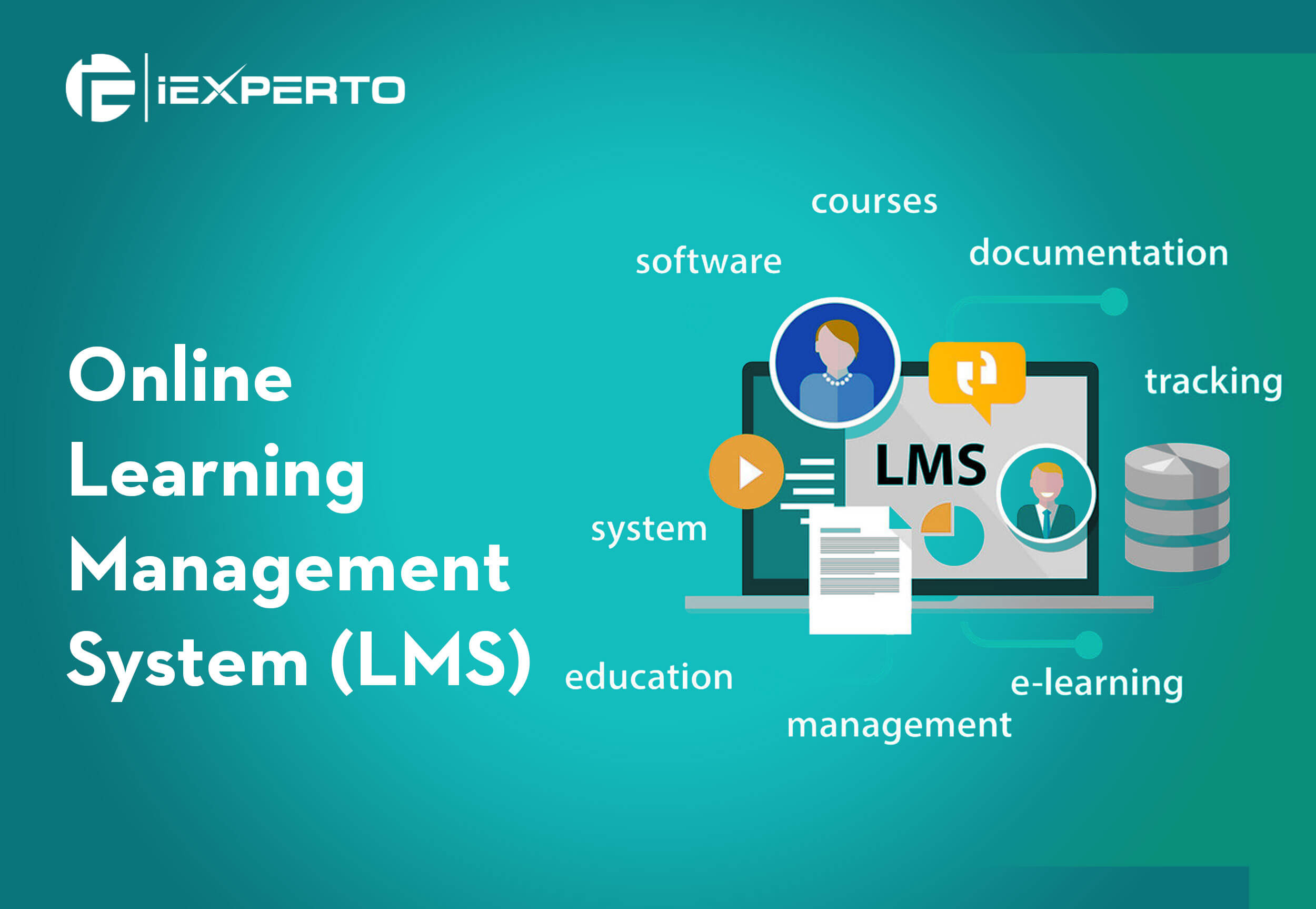 Benefits of our custom LMS development services in USA
There's a reason why iExperto ranks high for custom eLearning development in the USA. We combine years of hands-on LMS experience with proven expertise to deliver personalized solutions for our clients.
And what would this mean to you?
1. Gain better control of your LMS
When you're using an off-the-shelf CMS, you need to adapt and work by its terms. Now, this is fine as long as your LMS needs are simple and straightforward. But when you're an educational institute or a growing business, you need more control over the LMS to ensure that it's tailored to serve your needs. With limited customization options, a typical CMS product might fail to support you in such instances.
But a custom-made LMS could work wonders when it comes to handing over the reins to you. It could allow customization at scale. For example, you can easily change its design and appearance, so it's in line with your branding. You can improve on functionality where it really matters: in areas that will prove advantageous for your top and bottom line.
2. Create a greater level of usability
Your potential LMS users could be at different stages of their digital teaching and learning journeys. They may have different expectations, needs, and aspirations. For example, learners from different age groups will approach the process of learning from different perspectives. They may also have different comfort levels when it comes to digital adoption. And without catering to their usability needs, you won't be able to meet your business goals or your users' learning objectives.
Now, an off-the-shelf LMS product might not be geared to cater to these requirements. But a custom learning management system will. All you need to do is map specific requirements of your trainers in terms of, say, course creation, distribution of learning materials, and conducting assessments. You should also identify organizational needs, for example, in terms of data tracking and report generation.
Most importantly, you need to gauge your learner's unique usability needs. For example, what devices will they use most to access the LMS? Will the integration of social networking improve their learning experience?
Once you have a clear picture of specific usability needs, a custom LMS development company can help design a tailored solution to meet them.
3. Enjoy cost efficiencies
A ready-to-use LMS could be cheaper to acquire compared to a custom LMS solution. However, there's also a chance that you'll end up paying for functionality that you don't quite need. Now, that's money you could have spent on customizing the platform with features that could truly serve you. And many businesses forget the annual fees like licensing costs that come attached to an off-the-shelf product. These could add up to a substantial amount in the long run.
But with custom LMS website development, costs are pretty much limited to the initial investment for developing the platform. Although this may seem substantial compared to the cost of a ready-to-use product, it could deliver far better efficiencies and performance for your learning management process. And these could translate into significant cost savings in the long term.
4. Ensure better site security
Site security is critical for any organization, whatever the industry you're in. And your LMS will hold a substantial amount of data, from proprietary courses to learner information and user log-in credentials. A security breach could expose them to malicious actors and leave you with lost credibility. Needless to say, this is bad for business. But that's not all. Poor site security could allow hackers to hijack your platform or make your site inaccessible and cause significant downtime.
But when you're custom building the learning management system, your LMS web design company could integrate various security features to suit your unique business requirements. For instance, you can include two-factor authentication or even biometrics to strengthen log-in security. You can set up access controls to restrict platform access and prevent data theft or mishandling. The bottom line is, options to strengthen security are simply limitless with a custom LMS.
5. Gain better integration with other essential platforms
Many organizations have multiple data management systems in use, such as CRMs and content marketing platforms, to streamline and automate various functions and processes. Now, if you can integrate the LMS with these platforms, you can gain enormous benefits through cross-platform data integration. It can help you share data seamlessly, optimize its usability, and make better-informed decisions.
But the integrating capabilities of a standard LMS product could be limited. On the other hand, a custom solution could be designed to overcome these challenges, so it could work smoothly together with important third-party platforms that you have in use in your organization.
6. A high level of customization in content delivery
Today, a blanket approach to learning is painfully outdated and is a sure-fire way to hold you back from achieving your L&D goals. This is why trainers and educators constantly experiment with creative ways to engage learners better. And a technology-enabled platform such as an LMS could do wonders in this area. An off-the-shelf LMS? Not so much. But a custom-built one? You bet!
A modern learning management system that's custom-built could offer boundless possibilities to enhance your user's learning experience. For example, trainers can integrate multiple content delivery media, from animations to live video classes. They can introduce drip content and gamification tools with points and leaderboards to make learning fun and competitive. All these could significantly boost learning outcomes.
7. Achieve better performance
When your LMS is built from scratch, you can benefit from better site performance and speed. It's not the same as tinkering with a ready-to-use product and hurting one aspect of performance while boosting another.
LMS development companies will take a holistic approach to site design and development. They're building it from the ground up. So, they have better freedom and flexibility. This allows them to integrate the essential functionality needed to assure site reliability for both you and the LMS users. And they will take into account all your LMS requirements and future needs and ensure they build a scalable platform that you can rely on in the long term.
8. Gain full ownership of your LMS
Unlike a ready-made, open-source CMS, a custom-built LMS is a proprietary asset of your organization. You will have full ownership and intellectual rights. So, you're not limited by terms dictated by someone else. Besides, there will be no other product like your custom LMS out there. It'll provide a unique experience to both back-end and front-end users.
Why opt for our WordPress LMS website development in USA?
Suppose you're looking for a hybrid solution that could meet your LMS needs, i.e., a ready-to-use learning management system that can offer significant customization. Then WordPress is your best option. It's the most popular content management system on the market and is also an open-source platform. This means it's tried and tested by millions across the world. And it's been continuously improved over the years to deliver a solution that keeps getting better every day.
Now, WordPress can provide some specific advantages over others. For example, it's a highly user-friendly platform that can deliver significant ease, convenience, and efficiency for trainers, learners, and management. You don't need to be a tech expert to master it either. Pretty much anyone can learn to navigate a WordPress LMS with little to no training.
It also ranks high when it comes to functionality. There are plenty of plugins and addons to add a range of essential features to your WordPress learning management system. For example, by integrating LearnDash development, you can add drip content, assessments, certificates, quizzes, dynamic forums, and different interactive media formats to your LMS. With WooCommerce, you can integrate eCommerce features such as payment options and real-time shipping rates. All these will make your WordPress LMS highly customizable and scalable.
Plus, it comes with some great security features like automatic updates and backups. And by integrating with Google Analytics, you can track and monitor real-time data for better decision-making.
LMS Web Development Company in USA
Whether you choose to build your learning management system from scratch or select a customized WordPress-based LMS, you need a web development company you can count on. Our team of experts will assess your LMS requirements and business goals and guide you to select the best platform that can deliver results.
So, why wait? Improve your corporate learning process with LMS development services at iExperto. Schedule an appointment today!
———————————————————————-
Frequently Asked Questions: 1. Who can benefit from an LMS?
An LMS could support the needs of any type of organization with significant learning management activities. And it's not just for educational institutes such as universities and colleges that manage a vast number of study programs, students, and faculty. Companies could benefit from a learning management system, too, when they have substantial training and development activities for employees. Today, many companies consider their employee L&D initiatives a key contributing factor to remain competitive and secure the long-term sustainability of their businesses. There's a direct link between investments in employee development and top and bottom-line growth.
But an LMS is not just for profit-making businesses either. Even not-for-profit organizations and public agencies could conduct training programs for employees and external stakeholders. For example, an NGO that champions mental health awareness could conduct extensive training and awareness programs throughout the year for communities, teachers, students, families, and organizations. And an LMS could prove invaluable in these instances.
2. What is the purpose of an LMS?
A learning management system essentially integrates all activities relating to your organization's training and learning processes into one place. This makes them easy to manage.
But that's not the only reason organizations opt for an LMS. When all your learning activities and processes are available on a single platform, it can deliver incredible efficiencies. For example, all those hours your trainers spend creating courses could be cut down to a few minutes with course templates and tools available on an LMS. And scheduling classes and communicating with students will be a breeze with the centralized communication features. In other words, your team can achieve a remarkable level of efficiency with automation functionalities, streamlined processes, user-friendly tools, and improved communication.
And for learners, a modern LMS could mean a better learning experience with customized, engaging, interactive, user-friendly, and flexible solutions. It will allow them to learn at a time and place convenient to them. This can make learning far more accessible compared to the traditional classroom models that prevent many individuals from pursuing personal development opportunities.
For your organization, all these could translate to significant cost efficiencies. An effective LMS could not only deliver improved learning outcomes but can also bring down your training cost per employee. And these platforms can help formalize the training process, so you can easily integrate consistency and quality standards. Best of all, an LMS can provide in-depth data insights, so you can track your learning activities against KPIs and make insight-driven decisions to achieve more effective outcomes.
3. What features can we implement in an LMS?
Depending on the type of learning management system you choose, you can implement a host of features. If you opt for a WordPress LMS, there are plenty of reliable plugins to integrate functionality. And if you've chosen to build a custom LMS, then your LMS developers can design a feature-rich platform that could cater to your every whim and fancy.
Here are some of the most common features you can integrate into your learning management system. But a word of caution: select only what will serve best for your organization's needs. Remember, each feature you choose will come at a price, whether you've opted for WordPress or a custom LMS. So, adding unnecessary functionality that doesn't really serve a purpose will leave you with mounting costs and a heavy site.
Course creation – An effective LMS will have a user-friendly interface with plenty of features for your trainers to develop their courses. It will allow faster course creation with automation tools and templates and help you integrate multiple content formats, from videos to podcasts.
Learner engagement – An LMS will allow you to bring in lots of features to improve learner engagement and interaction. For example, gamification is one essential element that could dramatically improve engagement and learning outcomes. Self-paced learning, social learning tools, and multi-device accessibility are some of the other functionality to consider.
Data insights – Data is critical to improve decision-making. So, it's essential to have data tracking and reporting features in your LMS. It can help you gain real-time insights into your organization's learning activities with a more holistic and objective perspective.
eCommerce functionality – If you want to sell subscriptions, for instance, you can easily integrate eCommerce functionality into your learning management system. It'll allow you to add shopping carts, landing pages, pricing menus, and other valuable features.
4. How much do learning management systems cost?
It depends on a variety of factors. For instance, the initial investment required will be significantly different between an off-the-shelf LMS product and a custom solution. If you customize, the cost would naturally be more, but you can forego ongoing costs like licensing fees in the long run.
Of course, the features you opt for will add to your cost, too. The more complex your requirement, the more feature-rich your LMS should be and the higher the customization requirements. So, it's essential to identify your specific needs to ensure you invest in what will truly add value to your organization and not on the frills.
Looking for LMS Development in the USA?
Get in touch and find out why you should hire our LMS Developers in USA.