Website Redesign Checklist
By: Nahida Haque / 31 May 2018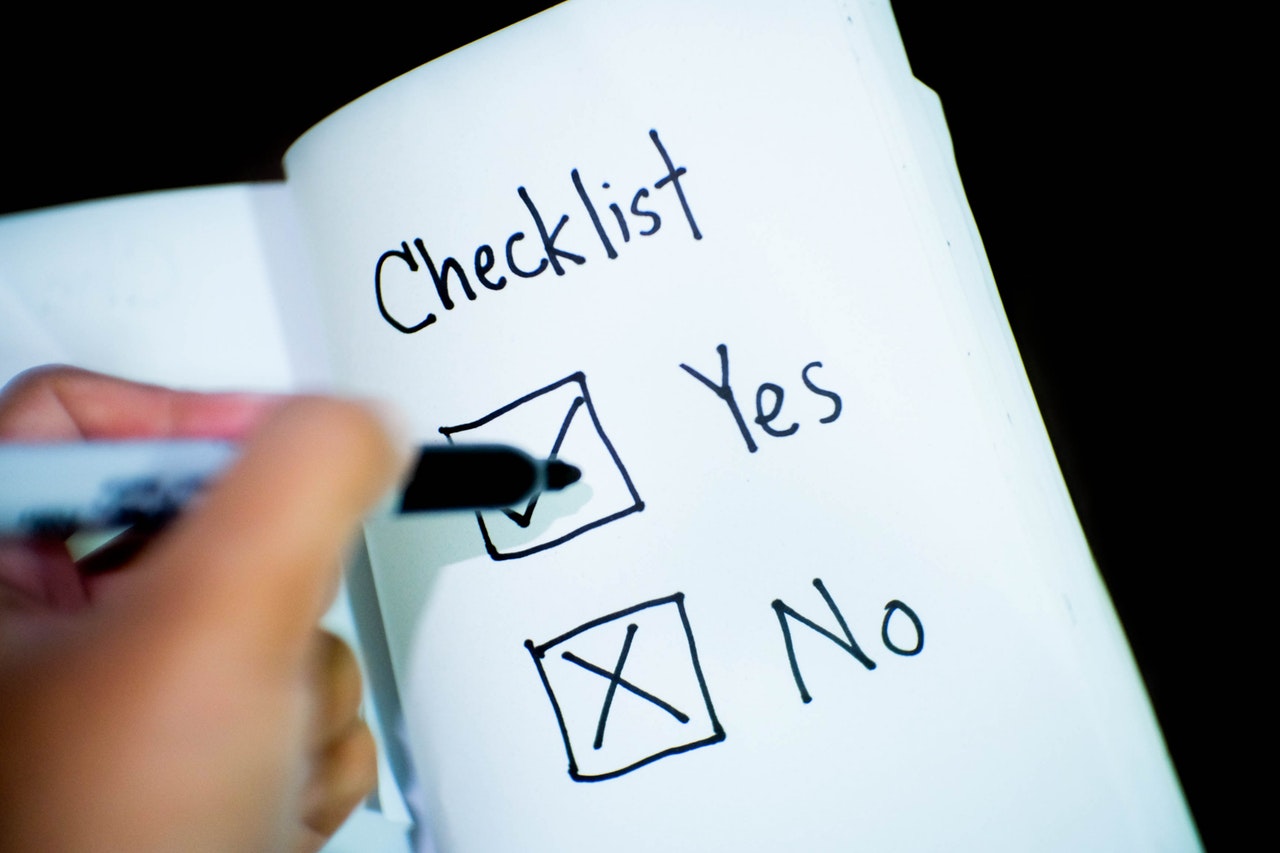 From time to time, you will probably find that it's necessary to redesign your business website. This may involve just a few tweaks or require a complete overhaul. Nowadays, simply designing a site once and then leaving it does not reflect the reality of an ever-changing online marketplace.
So, why are website redesigns necessary? Any change in your business, such as the services you offer, your branding or target market will change what you need from your website. Perhaps you've been running analytics on your site and have realised that it's not cutting the mustard and doing the job you need it to do. Perhaps, after checking out your competition, you've realised your site looks outdated and isn't keeping up with current online trends. Whatever the reason, redesigning a website is a major undertaking. So, it's only natural that you will want to make sure your redesigned website is exactly what your business needs.
With That in Mind, Here's Our Checklist To Make Sure You Get The Best Website Redesign Possible
1. Analyse The Performance Of Your Current Site Design
Before you think about redesigning your site, you'll want to know which parts are already performing well. So, it's a good idea to run a full analysis of the website. Which pages are the most popular? Which parts of your site are users spending the most time browsing? These pages will probably need to be kept or given just a slight facelift, whereas other areas of your site may need complete overhauling.
2. Check Out Your Competitors
Before you start your redesign process in earnest, take some time to properly browse the websites of your main business competitors. Try to look at this through the eyes of a potential customer. Make a frank and full list of aspects you liked that you could take inspiration from, and factors that made your experience less enjoyable. Sharing these findings with your design team is a useful starting point and also helps the finished site to be better than your competitors.
3. Check For Consistent Branding
Hopefully, you have a branding scheme of fonts, colours and logos that you use for all your business materials. If not, now is the time to think about this before you redesign. Consistent branding across the whole of your site and product range is important. It makes your business recognisable, looks more professional and avoids any potential confusion. Once you're clear on your branding scheme, share this in detail with your web designers as they will need to apply this across the whole site.
4. Agree a sensible timescale
Good websites take time to build. Truly amazing websites take even longer. Expect for a really great web designer to take several months over redesigning your website. True, you could make this process quicker by making your website smaller. Some web designers will offer very quick turnarounds, but take time to consider whether this is really the best option. You don't want to sacrifice quality for quick completion, or you'll end up with a sub-optimal site that just needs redesigning all over again. So, make sure that you agree a target deadline with your designers that allows them to do the job properly. If you have a date in mind where your site simply must be up and running, share this with your design team and check the feasibility to avoid any nasty shocks later on.
5. Create specific aims for your website
Your website is a valuable asset to your business. It also represents a significant outlay both in time and costs. Therefore, you want the site to work for you. Just like a member of your staffing team, a website should have goals and you should have ways of measuring success. For example, perhaps you want to improve your SEO rankings or reduce bounce rates by a certain amount. Take time for goal setting and share these with your design team at the outset. This will allow them to optimize your site to make these goals a reality.
6. Look at it from the point of view of a user
A really excellent website provides a seamless and enjoyable browsing experience for your customer. When customers are frustrated by aspects of your site, such as slow loading, confusing navigation or poor optimization for their device, they're less likely to make a purchase. In fact, this could drive them towards your competitors. Therefore, it's important to understand how clients are using your site, what is working well and what causes problems. You could set up user testing or ask some current clients to give you honest feedback on their user experiences. This will help you to resolve any snags users are currently experiencing in your redesigned site.
7. Write excellent content beforehand
Your content is an absolutely vital part of your website. Without it, there's very little for your users to engage with. The time to produce your content is NOW. This gives you plenty of time to refine your message without the pressure of a completion date. Trying to do this at the last minute can lead to frustrating delays and lead to rushed or low-quality content.
Now you know the key factors to think about before a website redesign, you may be looking for an expert company to guide you through the process. At iExperto, our team of experiences designers can help you with all aspects of website redesign, creating outstanding and responsive sites that work for your business and your customers. Check out our website at www.iexperto.ca to find out more.