How To Build an Online Learning Management System (LMS) Without Breaking the Bank
By: Nahida Haque / 08 February 2021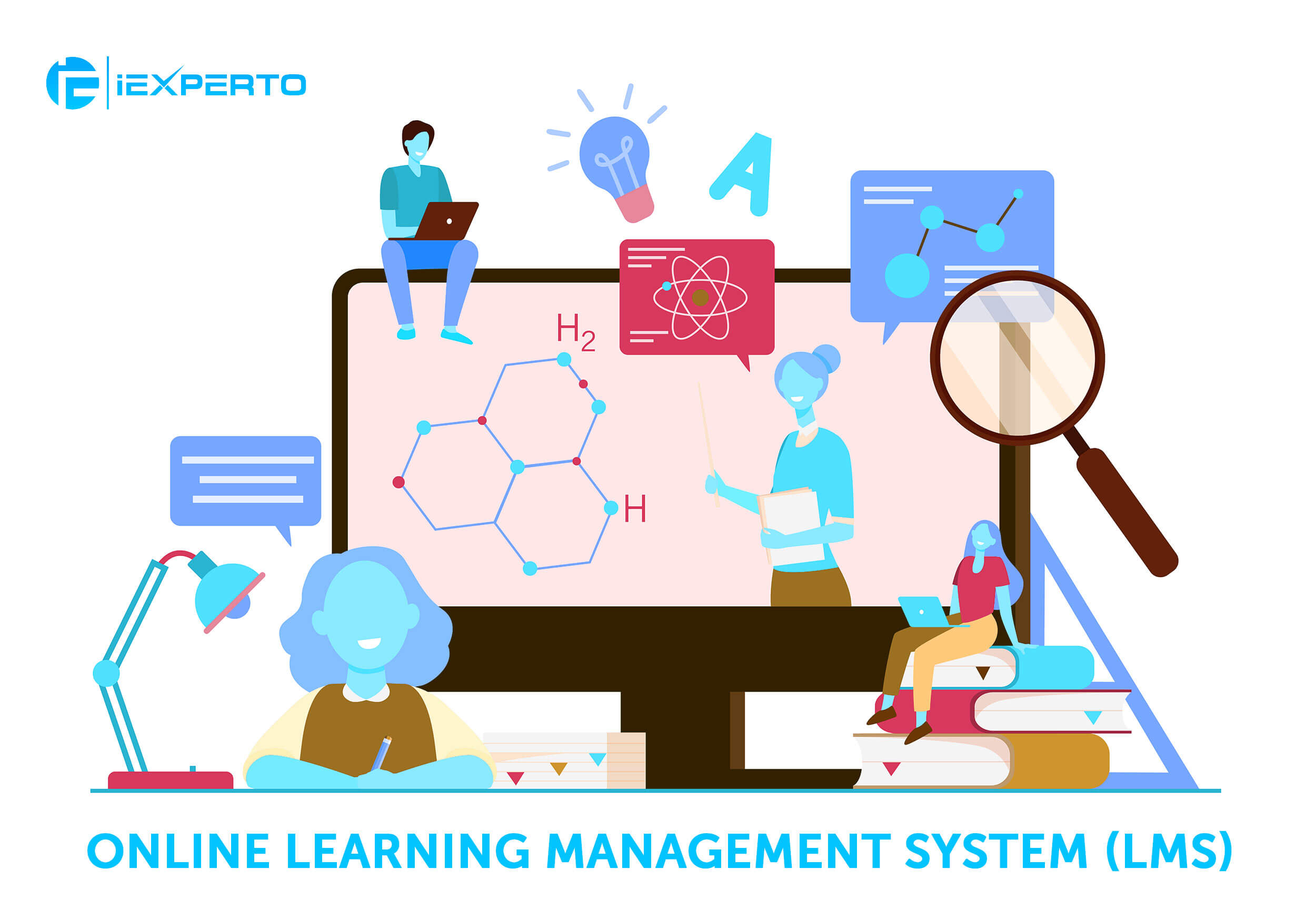 There was a time when "learning" meant sitting in a classroom listening to a lecture. But we've come a long way from that.
Today, many organizations are turning to online learning management systems (LMS) to take advantage of the countless benefits they are geared to deliver. Whether you're running a business or an educational institute, there are numerous ways an LMS could ease the workload of your employees, improve the efficiency of your organization, and help users achieve their learning goals faster and more effectively.
Yet, building an LMS is often met with weary objections, primarily because of the massive investment it would likely demand. But this is not always the case. Once you understand the ins and outs of learning management systems and how they work, it's perfectly possible to build a platform that caters to your needs and your budgets. And in this article, we're going to take you through all that you should know about building a world-class LMS without breaking the bank.
What is an online learning management system (LMS)?
An LMS is an online platform that can bring together all your organization's training activities into one place. For example, it can allow you to conduct virtual lessons, distribute educational content, and carry out assessments. So, in a nutshell, it's a system that's designed to help you manage the learning process of your employees or students.
This enables organizations to store, monitor, and track all training and development content and activities on a single platform. It can bring in agility and remove any dependency on an on-site learning environment. An LMS can also streamline learning processes, increase training efficiencies, and free up your training staff from non-value-adding tasks. Overall, it can provide massive cost savings and improve the performance of your organization.
As many as 42% of organizations report an increase in revenue after adopting e-learning.
And for learners, whether they are employees or students, an LMS can significantly improve their learning efficiency and help them achieve their learning goals faster. It can also add greater flexibility to their learning schedules. So, they are more likely to pursue the training programs and see them through to completion.
Individual learning pace is the biggest motivator for 95% of e-learners.
And in recent times, there has been a massive growth in the adoption of learning management systems. Rapidly evolving business needs, changing learner behaviors, and other sociocultural events such as remote working practices have all likely contributed to this trend. But the verdict is clear. LMS platforms are dramatically changing how we organize and manage learning experiences.
What is the reason you need an LMS?
Today, learning management systems are adopted by all types of organizations, from schools and universities to public sector organizations and businesses, both large and small. Its appeal is pretty much universal.
So, if you're wondering why your organization needs an LMS, here are 10 compelling reasons for you to consider.
1. Greater efficiency
On-site training consumes an incredible amount of time, money, and effort. Even printing training material could be a drain on your resources and a waste of productive time. But an LMS can eliminate many of these and bring greater efficiency to your training processes. For example, these platforms can store all your training materials in a single location and make them accessible at a click of a button. They can also help eliminate repetitive tasks and allow your trainers to focus on critical areas instead.
2. Significant savings
An LMS can significantly cut down your training budget through cost efficiencies. For example, it can help reduce material costs, automate repetitive tasks, and deliver better learning outcomes. This can dramatically lower your training cost per employee. And the best part is, you won't have to wait long to see measurable results.
3. Data insights
The massive amount of data an LMS can generate could serve as an excellent resource for HR and business leaders to make insightful decisions. For example, they can help identify skills gaps within the organization, track the progress of particular training programs, understand what's working and what's not, and take corrective measures to rectify training challenges. And without an LMS, gathering this amount of useful data could be a time-consuming task with increased room for human error.
4. High level of scalability
Today, learning management systems are highly scalable to cater to your changing business needs. So, as your organization grows, an LMS could continue to serve you without expensive and time-consuming revamps. And for a fast-growing business, an LMS could be a lifelong partner.
5. Better knowledge retention
Retaining knowledge is one of the biggest challenges when it comes to training. For many employees, it doesn't take long before what they learned starts looking hazy. But this is where an LMS could become useful.
Here are some key ways a learning management system could help improve knowledge retention among learners.
Dynamic content allows you to combine different content formats like GIFs, images, and videos to make lessons more engaging.
Session follow-up features can help reinforce learned knowledge with assessments and refresher programs.
Multiple learning formats let you integrate social learning, self-learning activities, and trainer-led sessions to suit individual learning styles.
6. Improved accessibility
Traditional classroom-based learning requires you to follow a pre-assigned schedule and a fixed training program, despite a learner's individual circumstance. But an LMS can eliminate these strict and rigid processes and make learning much more accessible. For instance, today, learners can access these platforms from anywhere, anytime, and on any device. And when training programs are more accessible, chances are learners will be much more engaged and interested in benefiting from them.
7. User friendly
Learning management systems are designed for non-tech people. This eliminates the need for technical expertise to engage with an LMS. Anyone can easily create content, conduct training programs, and track progress with highly user-friendly interfaces. And it's the same for learners as well. So, any organization can easily adopt these systems with little or no training.
8. Formalize training activities
An LMS is not just about providing courses and training sessions. It's essentially a management system that could serve as a storage hub for all your training programs and materials. It means you get to set up a formal training system for your organization, but with greater ease, accessibility, functionality, and convenience. This will help bring consistency and greater accuracy to the program content and its delivery. You also get to integrate evaluating, monitoring, and tracking features to your lessons, so they are linked to measurable outcomes.
9. Adaptable for specific organizational needs
The adaptability of a learning management system means it can easily cater to different organizational needs, all at once. Take the employee onboarding process, for example. An LMS can help offer more engaging and effective training, deliver consistent and accurate communications, and share company policies and procedures with new recruits.
10. Ease of compliance
An LMS allows you to track and record training data. This can bring significant ease when it comes to compliance requirements. For example, you can easily assign compliance-related training programs to relevant staff and track which employees have sat through them. And these records could be particularly useful during audits as well.
Which LMS is best for your needs?
With learning management systems, there is no one-size-fits-all solution. Every organization has its own unique requirements that an LMS should fulfill.
So, how could you determine which LMS is best for your needs? Here are some important questions to ask.
1. Who is your audience?
Your LMS will have two distinct users—the trainers and the learners. And understanding their attitudes, behaviors, and aspirations is essential to develop an effective learning platform. For example, what are their L&D goals? What devices do they use? How do they consume content?
A younger audience would be more tech-savvy, may expect short dynamic content like videos, and could prefer learning in their own time. Whereas older generations could be more comfortable with their desktop and a simple interface. They may also prefer text-based content and a communal learning environment. So, profiling your audience is essential to ensure your LMS can effectively serve their needs.
2. How much budget can you allocate?
Ultimately, your budget will be a deciding factor when determining the scale of your LMS. So, defining what you can afford at the outset will help set realistic expectations for everyone involved.
Having said that, keep in mind that this is a long-term investment in your organization. So, instead of treating it as an expense, consider it an asset. Carefully weigh up all long-term benefits, including cost savings and efficiencies that an effective learning platform could deliver.
3. What are the must-have and good-to-have features?
There are a ton of features you can integrate into a learning management system. But each of them will likely come at a cost. And remember, each organization will have its own unique requirements, both aesthetically and functionally. For example, eCommerce features could be essential for one business, whereas it may not be so for another.
So, list your requirements under two buckets—essential and good-to-have. Consider the needs of both your trainers and learners. Review your L&D strategy and future plans to ensure that the LMS you build could serve your organization for years to come.
4. Are there any specific technical needs?
Failing to consider technical requirements could leave you with all sorts of issues when it's time to finally launch the platform. This is also one of the most common reasons for exceeding budgets. So, identifying any technical needs is essential before embarking on this type of project. For example, consider whether your LMS should integrate with any other platform. Should it support any specific technologies?
5. What new skills and support would you need?
In the long term, your LMS may need admin support. So, understanding the nature of any back-end work required is essential before investing in a learning management system. In many cases, the LMS vendor will also offer ongoing support. But you should identify any additional skill requirements and discuss them upfront with the vendors and developers before making a decision.
6. What are your deadlines?
Setting a deadline for project completion is essential to ensure that everyone works towards effective LMS implementation without any avoidable delays. So, set clear timelines for each activity, including decision making. And ensure that you follow up regularly and highlight bottlenecks to rectify them on time. It will also help set delivery expectations for your LMS developer.
Which features are crucial to a learning management system?
There is an amazing range of LMS features that could enhance your users' learning experience by leaps and bounds and help you achieve your L&D goals in ways unimaginable. Among these are a few critical features often integrated by organizations.
1. Custom course creation
It's important for trainers to design and create training programs without spending too much of their productive time. So, an effective LMS should come with a user-friendly interface for convenient and hassle-free back-end use. And it should provide them with the creative freedom to make lessons more engaging, for example, by integrating different content types like text, videos, and slides.
2. Social Learning
Humans are social creatures. So, it doesn't come as a surprise that many organizations are now relying on social learning tools to optimize L&D activities on their LMS. For example, message boards and forums could allow students to ask and answer questions and help one another in a virtual community environment. It can help minimize dependency on trainers and reinforce what was learned by encouraging users to share their knowledge with others.
3. Video conferencing
Whether your team is geographically dispersed or working together in one location, setting up one-on-one sessions could be a challenge with busy schedules. And emails just can't replace personal interactions. This is where video conferencing comes in. It's a useful feature to integrate virtual coaching and training activities into your LMS without compromising human interactions.
4. Multi-device learning
A responsive design is essential for any online platform, even for an LMS. It can help ensure a consistent user experience across different platforms, whether your LMS is accessed on a laptop, mobile phone, or an iPad. This offers greater flexibility to schedule learning from anywhere, at any time.
5. Self-paced asynchronous learning
One of the major benefits of an LMS is the ability to deliver training programs in a way that's best suited to each individual learner. Unlike the typical blanket approach adopted in a traditional classroom setting, eLearning can provide greater flexibility to learn with a self-paced approach. And with this, you can expect better learning outcomes with less disruption to your employees' day-to-day work.
6. Gamified learning support
Game-based learning is an excellent way to make the learning process more engaging and even exciting. It can help present knowledge in a fun and competitive format, making the process of learning far more interesting than the traditional classroom methods. For example, it can help integrate reward systems with badges, points, and leaderboards, which could all encourage learners to progress quickly through their coursework.
7. eCommerce features
If you're planning on monetizing your LMS platform, then eCommerce features are an important addition. These can help integrate essential functions such as subscription services for different modules, pricing options, and shopping carts.
8. Data tracking and monitoring
Accurate and in-depth data is key to measure the effectiveness of learning activities and to ensure you're on track to achieve your L&D goals. For example, they can provide real-time insights into each user's learning progress. They can also help identify any issues so you can take corrective action. And these data will be a useful asset for insight-driven decision making, too.
Different methods to build an online learning management system (LMS)
When it's time to build your learning management system, you need to decide between a few options. Remember, what's best for your organization will depend on your specific needs and goals.
1. Custom-built LMS
If you're after a tailor-made learning management system, then you have the option of building it from scratch. You can hire a web developer and hand-pick each and every aesthetic and functional feature. It can also help you overcome certain limitations of off-the-shelf solutions. For example, you get to avoid unnecessary features that come bundled with standard LMS software offered by vendors.
And these custom solutions are often preferred by organizations with highly complex and unique L&D needs. They can provide you full ownership and control of your LMS to customize it any way you require.
2. Open-source CMS-based LMS
Open source solutions like WordPress are developed, maintained, and updated by a community of developers. This means the source code is freely available for anyone to customize and use as they want. So, when it comes to building your LMS, these open-source CMS platforms could be an affordable solution. They can also provide a high level of flexibility and functionality with the use of LMS plugins.
And unlike custom-built platforms, these are often tried and tested by a variety of organizations. So, chances are any flaws are already fixed and improved with updates.
3. Cloud-based LMS
Cloud-based SaaS, or Software as a Service, LMS solutions are another popular option among organizations looking for a learning management platform. These are typically hosted by the software provider on a remote server, so you don't need to download any software or purchase hardware to set up. You can simply access your learning platform using a web interface.
Overall, it's a simple and effective solution that's available on a straightforward subscription basis.
LMS comparison: Cloud-based vs. open-source LMS
Cloud-based and open-source learning platforms have distinct advantages that have made them popular among many organizations. Let's take a look at what makes them so appealing.
Benefits of using a cloud-based LMS
Benefits of using an open-source LMS

Easy and fast set up without any additional software or hardware.
Hosted on a remote server, without using up your local server resources.
Easy to access from anywhere, anytime.
Straightforward cost structure, usually with a subscription, per-user, or per-use basis.
LMS vendors will often provide training, data security, and other ongoing support.
Flexibility to add and remove features to suit your changing business needs.

High scalability allows your LMS to grow with your business.
Source codes are freely accessible, making it a highly customizable solution.
Access to the open-source software is often free or at a minimal fee.
Freedom to choose what you require and avoid the cost of unnecessary features.
An online developer community is often available for ongoing support in terms of advice, tips, and guidance.
Developed and maintained by a collaborative community of developers, making it a stronger platform with continuous improvements, bug fixes, and patches.
What is the best way to build an online learning management system (LMS) at an affordable cost?
When you're working with limited budgets, setting realistic expectations about your LMS is essential. But chances are you don't want to compromise on quality and functionality either. So, in such circumstances, building your learning management system with an open-source CMS platform will serve as a cost-effective solution.
Needless to say, an LMS that's built from scratch will demand exorbitant budgets. This makes it unaffordable for many organizations. And the development and testing of these solutions often take a long time. But when working with an open-source CMS platform, half the work is already done by a community of developers. This makes it easier for your LMS development partners and could dramatically reduce delivery timelines and, most importantly, the cost.
And with a cloud-based LMS, you're usually compelled to pay for all features listed under a subscription plan, whether or not you need them. But an LMS built on an open-source CMS allows you a higher level of customization. In other words, you get to hand-pick precisely what you need and make the best out of your limited budgets.
Why should you choose WordPress to build an online learning management system (LMS)?
WordPress is the most popular content management system on the planet, claiming 62.4% of the CMS market. In fact, it's used by as many as 2 in 5 of all websites.
But what makes it an excellent choice to build an online LMS? Here are some key benefits it can offer.
Affordable
Since WordPress is an open-source product, it's pretty much free to use. You only need to pay for the add-ons.
Easy to build
WordPress is a platform that's easy to build on without extensive knowledge of coding. This can help cut down on hours of development time and save your budget for other critical activities.
Customizable
It's a highly customizable solution that gives you access to a wide range of plugins to integrate just about any feature you need.
Design choices
Whether you're after an eLearning-specific design or something a little more unorthodox, WordPress will give you access to countless design themes. It will allow you to customize the overall look and feel of your learning platform with an impressive, visually engaging user experience.
User-friendly
The user-friendly interfaces with intuitive navigation make it easy and straightforward to use for both back-end and front-end users. It requires minimal training and could save a significant amount of time compared to most other platforms.
Secure
WordPress offers excellent security support with specialized plugins. Regular updates are also available, with bug fixes and security patches to guard your platform against security vulnerabilities. You can also set up regular backups, so you can easily restore the LMS website if anything goes wrong.
Feature-rich
WordPress is not a native learning platform. So, it can offer you greater flexibility to easily integrate features outside the typical LMS environment. For example, you can add blogs, forums, and payment gateways.
Highly scalable
WordPress outshines many others in the eLearning space when it comes to scalability. It's a highly versatile and adaptable platform that can adjust easily to changes in your business. For example, it gives you the freedom to add and remove features as and when you require. You can also host it on your local server or on a remote shared server owned by a third party.
Community support
The high popularity of this open-source software ensures an active and exponentially growing community that's ready to support you whenever you hit a wall. If you ever face any issue with WordPress, chances are it's already encountered and addressed by someone else out there. And it's likely recorded somewhere within the countless support documentation generated over the years.
Data insights
You can easily integrate your WordPress-based LMS with Google Analytics and generate various types of insightful data reports.
It goes without saying that WordPress is a highly cost-effective solution to build your learning management system. But in reality, its appeal extends far beyond the monetary benefits.
10 Best WordPress themes for online learning management systems (LMS)
There are various WordPress themes specially designed for online learning management requirements. And they each offer something different when it comes to design and overall functionality.
At the end of the day, a lot will rest on which theme you select. So, here's our list of the 10 best WordPress LMS themes.
1. Masterstudy
Masterstudy is a highly customizable theme with an impressive list of options, from color palettes to countless font choices. And its features are second to none. For instance, it can allow you to integrate live streaming, drip course content, paid courses, teacher profiles, and multilingual features. You can even set up learner reviews.
It's also a hassle-free solution that can help you build an LMS in a few easy steps and customize both front-end and back-end user experiences.
2. WPLMS
This WordPress theme with high functionality can allow your LMS to integrate a range of useful features, from issuing certificates to managing assignments. You can also integrate eCommerce functionality in case you're planning on monetizing your platform.
Best of all, WPLMS is a highly versatile theme. For example, it supports a variety of popular plugins such as BuddyPress to integrate social learning. It also features responsive designs, so your LMS is available across a range of devices, from desktops to mobile phones and tablets.
3. Eduma
Education WP or Eduma is an easy-to-modify theme that comes with the LearnPress plugin. And it can provide an impressive collection of features, whether you're looking to set up a virtual corporate academy or an eCommerce site that sells courses to students.
For instance, you can import demo content with a single click for hassle-free installation. And the drag-and-drop page builder makes it simple and convenient to build your pages with no programming knowledge.
4. BuddyBoss
Together with the BuddyBoss plugin, this WordPress theme could add great functionality to your LMS with beautiful designs. It's a premium theme that's priced higher than most other options on WordPress. But it's one of the best solutions to integrate social networking capabilities into your LMS.
For example, BuddyBoss can help build social communities with personal profiles for learners, private messaging, forums, social groups, activity feeds, Zoom meetings, memberships, and lots of other features, making it a one-of-a-kind solution for social learning.
5. Academist
This WordPress theme comes with fully integrated LMS features for easy setup of your learning management system. The modern, highly engaging, and interactive designs are combined with some excellent functionality, with options like event calendars, forums, bulletin boards, user profiles, and online stores.
It also comes with a variety of course-specific page layouts that are intuitive, responsive, and fully customizable. And one-click installation makes demo imports simple and hassle-free.
6. Guru
Guru is an excellent WP theme, particularly if you plan on monetizing your courses. It's designed to help you not just build your courses with a highly responsive LMS, but also to market them effectively to your customers.
With Guru, you get to create viral content and search optimize your courses. You also get a range of customizing options with plenty of widgets. And it supports important plugins like WooCommerce, MailChimp, and BuddyPress.
7. Academy
This WordPress theme is a great solution to manage both free and paid courses. It provides some impressive features to create an engaging LMS for trainers and learners alike.
For example, you can integrate features to monitor learner progress, provide certificates, include advance quizzes, and add dynamic media. And learners get to set up user profiles, upload images, ask questions, post ratings for courses they have taken up, track their study programs, and subscribe for courses.
8. eLearning WP
eLearning WP is a powerful LMS theme that's created alongside the LearningPress plugin. Its drag-and-drop page builder is a convenient feature to set up your LMS with minimum hassle. And the countless layouts, fonts, styles, and colors will let you meticulously customize every little detail.
In addition, you get to integrate a range of features, from quizzes and questions to certificates and reviews. It's also highly responsive, making it accessible across multiple devices.
9. Course Builder
The Course Builder theme offers beautiful modern design elements to build a stunning LMS for your organization. It's also packed with some excellent features, from email notifications to assessments and quizzes.
Course Builder comes bundled with the LearnPress plugin so you can take advantage of all its features. It also supports important plugins like BuddyPress and bbPress. So, whether you need social networking features, an event management tool, or an online store, this WP theme will not disappoint you.
10. Skilled
Together with the Sensei plugin, the Skilled WordPress theme could work wonders for your LMS. You can build an effective and highly functional learning management platform where you can create and sell courses and track the progress of their delivery.
It's the perfect solution to create intuitive and engaging elements, from call-to-action banners to events and blogs. It also offers some great features for learners, like course signups and progress tracking.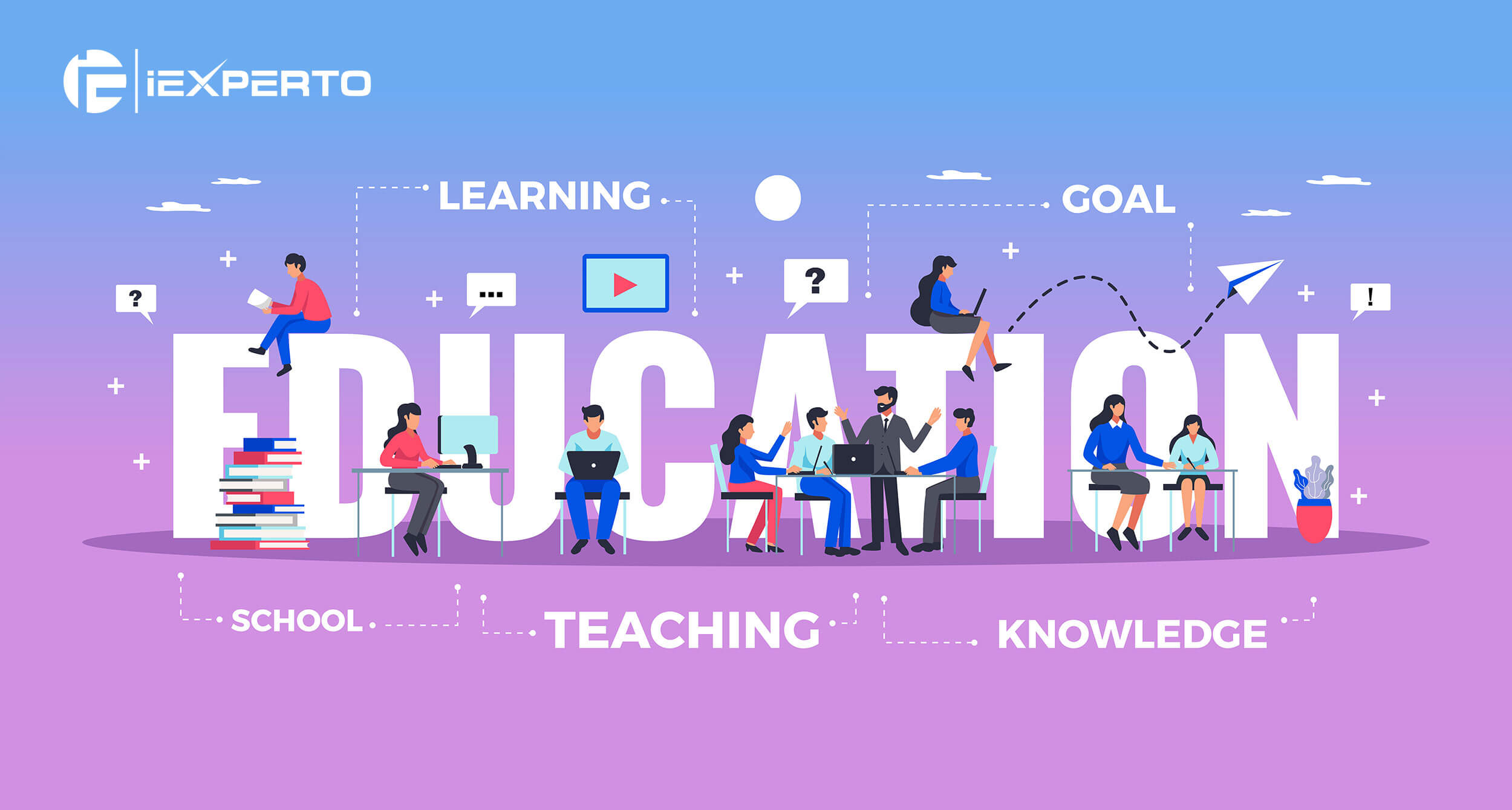 5 Best WordPress plugins for an online learning management system (LMS)
In the WP developer world, there's a plugin for everything. Now, it doesn't mean you should integrate every plugin out there. Remember, they often come at a price. And when you're working with limited budgets, you need to select what could deliver the best value to your LMS.
So, here's what we recommend.
1. LearnDash
This is one of the most popular plugins available to build a feature-rich LMS. It's a powerful tool that's user friendly and versatile.
Here's what makes it stand out.
Includes comprehensive LMS features such as multi-tier courses, drip content, quizzes, assignments, Gradebook assessments, certificates, and badges for an effective learning experience.
Helps integrate extensive engagement into your programs with options like course-related dynamic forums, group work, and multiple media formats such as audios and videos.
Can add eCommerce tools like subscriptions, memberships, licenses, shopping carts, and payment options such as PayPal and Stripe.
Works well with other important plugins like bbPress and MemberPress to extend the functionality of your LMS.
Price: $159 per year for one website. But you can also integrate more websites at an extra fee and make use of the multi-site feature.
2. LifterLMS
LifterLMS is another WordPress plugin that's packed with features to build a world-class LMS.
Here are some of its key highlights.
Includes powerful features like multi-level courses, drip content, prerequisites, certificates, multimedia, gamification tools, and discussion areas for students.
Offers excellent support for easy and quick LMS set up by integrating drag-and-drop builders, a bundle pack that offers ready-to-use templates, an extensive graphics pack, and great customer support.
eCommerce support includes pricing models, payment gateways, testimonials, group memberships, and integration with eCommerce plugins like WooCommerce.
Price: $99 for a single add-on or $299 for the bundle pack.
3. Sensei
Although Sensei was designed by the same team responsible for WooCommerce, it integrates well with many other WordPress themes to provide you impressive designs and functionality.
Here's why it has become a preferred choice for many learning platforms.
The simple and straightforward functionality makes it easy to use for non-tech users. If you can find your way through WordPress, you'd be just fine with Sensei, too.
Features and add-ons are not as extensive as full-suite LMS plugins like LearnDash. But you will still find the essential tools like quizzes, assignments, certificates, and data analytics.
Since Sensei was designed as a WooCommerce extension, you can easily integrate its course monetization features like subscriptions and on-demand sales.
Price: $129 per year for a single site, with the option to add more sites at an extra fee.
4. LearnPress
This is a free WordPress plugin that's simple, flexible, and easy to use. And the features will not disappoint you either.
Here's what you need to know.
The free plugin includes important features to build a basic LMS, which you can extend with a few free add-ons. This will help integrate features like full curriculum creation and content export and import.
There are also paid add-ons that allow you to extend functionality by selecting any additional features required for your LMS. These can include assignments, certificates, drip content, and assigning co-instructors.
If you're planning on selling your courses, then you can make use of its landing page template, membership functionality, and the WooCommerce add-on.
Price: LearnPress is free to use. However, you'll need to pay for add-ons and most likely for a compatible theme. But since you're not tied to a flat annual fee, this is one of the most affordable LMS plugins on the market.
5. Tutor LMS
This is one of the best free WordPress LMS plugins available, especially if you're looking to monetize your learning platform.
Here's what you should consider.
The free plugin is feature-rich with tools such as an easy-to-use course builder, quizzes, video lessons, and progress tracking.
There is also a range of specific eCommerce features like purchase history, commission allocation, withdrawal options, and teacher registration.
If you want extra functionality, you can opt for a few premium add-ons to integrate features like certificates, assignments, email notifications, and shopping carts.
Price: The basic plugin comes free. However, the premium licenses with extra features start at $149 per year for one website.
Best WordPress plugin add-ons for an online learning management system (LMS)
LMS plugin add-ons can help integrate a host of features into your learning management system. But selecting the right ones is essential to make the best use of your budgets.
Here are 5 popular add-ons that could offer exponential value to your LMS.
1. MemberPress
If you want to integrate membership features, then this add-on should be at the top of your list. It's an easy-to-use solution that's equally easy to integrate into your WordPress-based LMS. For example, you can add access controls by pre-assigning content, forums, and media to each membership tier. You can also track membership activities, issue customized coupons, add drip content, create pricing pages, and manage subscriptions.
And MemberPress works well with any WordPress theme and integrates easily with various related plugins. For instance, you can complement it with a community plugin like bbPress or an affiliate program extension like Affiliate Royale.
2. WooCommerce
WooCommerce is one of the most popular eCommerce plugins on the market today. It provides a high level of customization and is also easy to use with functional content blocks. With this plugin, you can add secure payment options, provide live shipping rates, and manage your entire store on the go with its mobile app.
Built with a REST API, it's favored by many developers because of its easy scalability. And its high popularity comes with some advantages, too. It has given rise to countless extensions to help customize every little detail of your LMS if need be. And the massive community around WooCommerce will give you access to readily available community support.
3. GamiPress
This is one of the best plugin add-ons to integrate gamification into your WordPress-based LMS. It's packed with features to make your learning platform engaging and exciting for your learners. For example, you can reward users with rankings, badges, and points, assign time limits to complete tasks, and set custom-built requirements to progress. You can also integrate email notifications, public and private achievement logs, and social sharing to take things up a notch.
GamiPress is a flexible plugin that is easily customizable. It comes with a variety of blocks, widgets, and overwritable templates to make your life easier. And the best part? All these come free with no premium version to bust up your budgets.
4. ZOOM
Live streaming and video chats are essential when you're managing geographically dispersed learners with your LMS. These can help provide a personalized learning experience with virtual one-on-one interactions, without the typical in-person meetings. This is where Zoom comes in.
Being one of the most popular video conferencing tools available today, it can offer a variety of features like scheduling and managing live meetings between trainers and learners and streaming of live lessons.
5. Payment gateway add-ons
When you want to sell your courses to a wider audience, relying on expensive third-party platforms to accept payments could eat into your profits. Payment security is another concern, which could easily drive customers away.
This is why your LMS needs a payment gateway add-on. Apart from accepting payments for your courses, it can add extra features to simplify and enhance the purchasing experience. For example, they can offer checkout pages with customizable fields, support several payment options and languages, help track failed and successful transactions, and optimize your site for mobile payments.
WordPress LMS websites – Driving the growth of online education
Online education has seen tremendous growth over the years. In fact, the global online education market is expected to surpass $319 billion by 2025. Clearly, the debate over online learning is no longer about its effectiveness. It's now about adapting fast enough to benefit from its many advantages.
And WordPress LMS websites have done much to boost the appeal of online education. They have made learning accessible to more people with their highly user-friendly interfaces. They are also much more cost-effective to administer compared to live classroom sessions, making eLearning more affordable for students. And with the ability to integrate multiple media formats, online education has become much more engaging than sitting through a typical lecture.
eLearning can improve knowledge retention by 25-60%.
Besides, these platforms can offer greater flexibility to learners, so they can learn at their own pace, in their own time, and from anywhere they want.
For organizations, WordPress LMS websites provide the opportunity to lower their expenses and achieve their training goals more efficiently.
According to Brandon Hall Group, e-learning can cut down employee learning time by 40-60%.
And their added functionality can make the entire training process easier for the trainers and allow them to track progress with greater precision and ease. They have also simplified customization with a scalable solution that can grow with your business.
No doubt, online education is here to stay. So, gearing up your learning strategy with the right WordPress LMS should be a priority to take advantage of its many benefits.
Where to find the best partner to build an online learning management system (LMS)?
When it comes to building a learning management system, the right partner could help you make the best out of your limited budgets. And they will also work together with you to understand your L&D goals, business needs, limitations, and aspirations. They will guide you through important technical decisions and develop an LMS that's capable of serving your business for years to come. Needless to say, selecting an experienced developer to build your LMS is just as important as setting your L&D goals.
So, what options do you have? Here's what we recommend to build a cost-effective LMS.
This is a WordPress freelancer platform with a pool of independent developers who work exclusively on WordPress projects. Once you provide a project brief, WPCoder matches you with 1-5 freelancers who can get your work delivered with a hassle-free process. But keep in mind that you'll have limited options in terms of who you work with, and also will not be able to negotiate the fee.
iExperto is a web design and development company with a broader portfolio of expertise. So, they can advise you on a wide range of areas related to your LMS, from design aesthetics to technical aspects to build a beautiful, intuitive, efficient, and secure platform.
If you prefer to work with an independent expert developer instead of a team, then ainal.me would be a great place to start. You can get your LMS customized with precision and enjoy a higher level of flexibility and personalized service.
Upwork is a freelancer platform that gives you direct access to a global pool of talent across a range of expertise, from WordPress to WooCommerce. But be prepared to spend a significant time selecting a candidate, since you'll likely get an overwhelming number of applications, both qualified and not.
Similar to Upwork, this is another popular freelancer platform that attracts talent by the thousands. All you need to do is just set up an account and post your job. While you're guaranteed to get a massive response, the quality and expertise of freelancers may not always be consistent.
How to maintain an online learning management system (LMS) without any programming knowledge?
Developing and launching your organization's LMS is only the first step. Maintaining it along the way to ensure it continues to deliver on your L&D goals with a seamless experience will rest on you and your team from there onwards.
But is it possible to maintain an LMS without any programming knowledge? It all depends on how your platform is built. If you have a WordPress-based learning management system, then you're in luck. They are not only easy to build but are also easy to use and maintain. There is minimal back-end technical work required once your developer sets everything up for smooth sailing. This is why many organizations turn to WordPress for their LMS needs.
And to ensure the best performance of your learning management platform, here are some steps you can take with little technical expertise.
Delete outdated content such as old user profiles and obsolete courses.
Document procedures, best practices, and policies related to the learning management platform.
Set up a process to monitor, identify, escalate, and formally record any glitches.
Ensure automatic data backups are integrated into the platform.
However, keep in mind that an LMS may need some back-end sprucing from time to time to ensure it's in good health. For example, over time, the widgets and plugins could weigh down your LMS and may need attention. Site security is another critical area. So, ensure that you discuss these requirements with your LMS developer and schedule periodic checkups and maintenance.
To wrap up
An online learning management system comes with distinct advantages that could bring exponential efficiencies for your organization. But how well you can harness these will depend on the effectiveness of the LMS you build. Adopting the wrong platform could take your attention away from your L&D goals and could tie you down with unnecessary technical troubles that sap your energy and drain your budget.
This is why many businesses opt for a WordPress-based LMS. With the right developers by your side, it could deliver a seamless, efficient, cost-effective, and engaging L&D experience for your trainers and learners alike.